128GB Compact Flash
With over 10 years experience and being authorised Australian resellers of many major brands of Memory cards, you know you are purchasing only Genuine, Quality products that will be suitable for your digital device.
- If you're looking for more information on any of our products, simply click on the image or the Product Name for a more detailed description, specifications, reviews and much more.
- If you need help selecting a memory card or you are a little unsure of the best card for you, try our Memory Card Finder. It shows most of the popular camera makes and models. All you need do is find your model and click on it. This will display all the cards suitable for your camera and will help make your decision easier. You can also phone us on 1800 803335 or email sales@cheapchips.com.au if you still require help.
---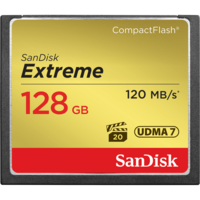 - UDMA 7
- 120MB/s (800x) Transfer
- 85MB/s (567x) Write
- VPG-20 (minimum sustained video write speed of 20MB/s)
- Advanced photography and Full HD video
- Ideal for mid-range to high-end DSLR cameras and HD camcorders
$154.80
33% OFF
RRP $230.00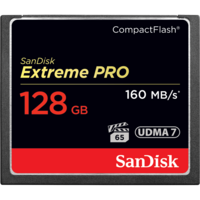 - UDMA 7
- 160MB/s (1067x) Transfer
- 150MB/s (1000x) Write
- VPG-65 (minimum sustained video write speed of 65MB/s)
- for cinema quality 4K and Full HD Video
- Designed for professional videographers and photographers
$219.60
44% OFF
RRP $395.00